One of the essential elements of an 
integrated s∈x-life/relationship with your body 
is only being entered when the body 
is wholly ready and receptive. 
My loves - it is your sovereign responsibility 
to only allow your body to be entered 
when you are truly ready to be. 
When each cell in your body is a 
resounding YES and you've become 
a beckoning invitation! 
For when we allow ourselves to be entered 
before this point, we program an unhealthy 
relationship with our body our body by 
essentially telling her, "I don't care about 
your readiness, you are not safe to 
convey your timing, and I won't 
listen either way." 
(To be clear, this is referring solely to aligned, consensual dynamics. My heart aches with the awareness that countless women still encounter scenarios where they have no choice in the matter and this makes it all the more vital that women who DO stop overriding their body's truths.) 
Every woman I have worked with around 
this topic can think back to many scenarios 
in which they overrode their body asking for 
more time before being entered. For most 
women, in fact, this is actually what's 
occurring in the majority of their 
encounters (including during 
self-pleasure). 
And know that I also speak on this from 
experience here as, for many years, 
I was one of them… 
________________ 
So - if we know our bodies aren't 
actually ready, why do we push through 
and allow ourselves to be entered/ 
enter ourselves too soon? 
3 Common Reasons: 
≗ Mentally, we think we are a yes, 
but our bodies "just aren't cooperating" 
at the moment, so we choose to make 
the body comply with the mind, pushing 
past any tightness/resistance/pain. 
≗ We feel guilty that a partner has been 
doing "all the right things" for a long 
period of time and we still aren't 
responsiveness and we don't 
want them to feel bad. 
≗ There is only a small window of time to 
engage with ourself/another so instead of 
trusting the timing and working with our body 
patiently, we force the timeline. 
Sound familiar? 
While it might give you the instantaneous gratification of pleasure, as I began to speak into above, this pattern creates deep distrust with your yoni (vagina/vulva/womb). You are essentially telling your body she is not safe with neither you nor your partner. Subtle trauma is introduced both physically and energetically, which compounds each time you choose it. And for those who already have traumatic yonic imprinting from past experiences, it can be far more serious. 
_____________ 
What to Do Instead: 
⋖ Spend some time reflecting back 
and get clear if this is indeed a pattern. 
⋖ Sincerely apologize to your body 
for the times it has occurred - 
this often will look like a deep 
grieving process and 
vaginal de-armoring. 
⋖ Commit to yourself/your body 
that you will no longer allow yourself 
to be entered/enter her before she's 
fully ready. (Even doing a "trial" for 
a just few weeks will give you 
time to get to know her more.) 
⋖ Explain to your partner(s) that you're 
going to be working a new practice and 
share a bit about what it will look like, 
to offer a smoother transition 
as you create the boundary. 
⋖ Learn your body's signals/ 
communication intricately. 
⋖ Tune in so deeply when you are with 
yourself/another, that you can literally 
feel a pulsing invitation to be penetrated - 
the full-bodied yes! 
⋖ Above all - be gentle with 
yourself as you navigate this new 
way of engaging. There is no need 
to add self-shame on top of it all. 
(There is so much more depth in this process that I can hardly even begin to encapsulate it in this one post. We dive deep into the practices so that you can learn art of listening fully to to your body in my online group courses. While none are currently enrolling, I do invite you to stay tuned or message me about future ones, if you feel a call in your womb. xo) 
And, while this share was obviously directed toward those receiving, another is brewing for those who are doing the entering! 
_______________ 
I'm curious for any souls willing to share, what has your relationship been with listening to your body and receiving?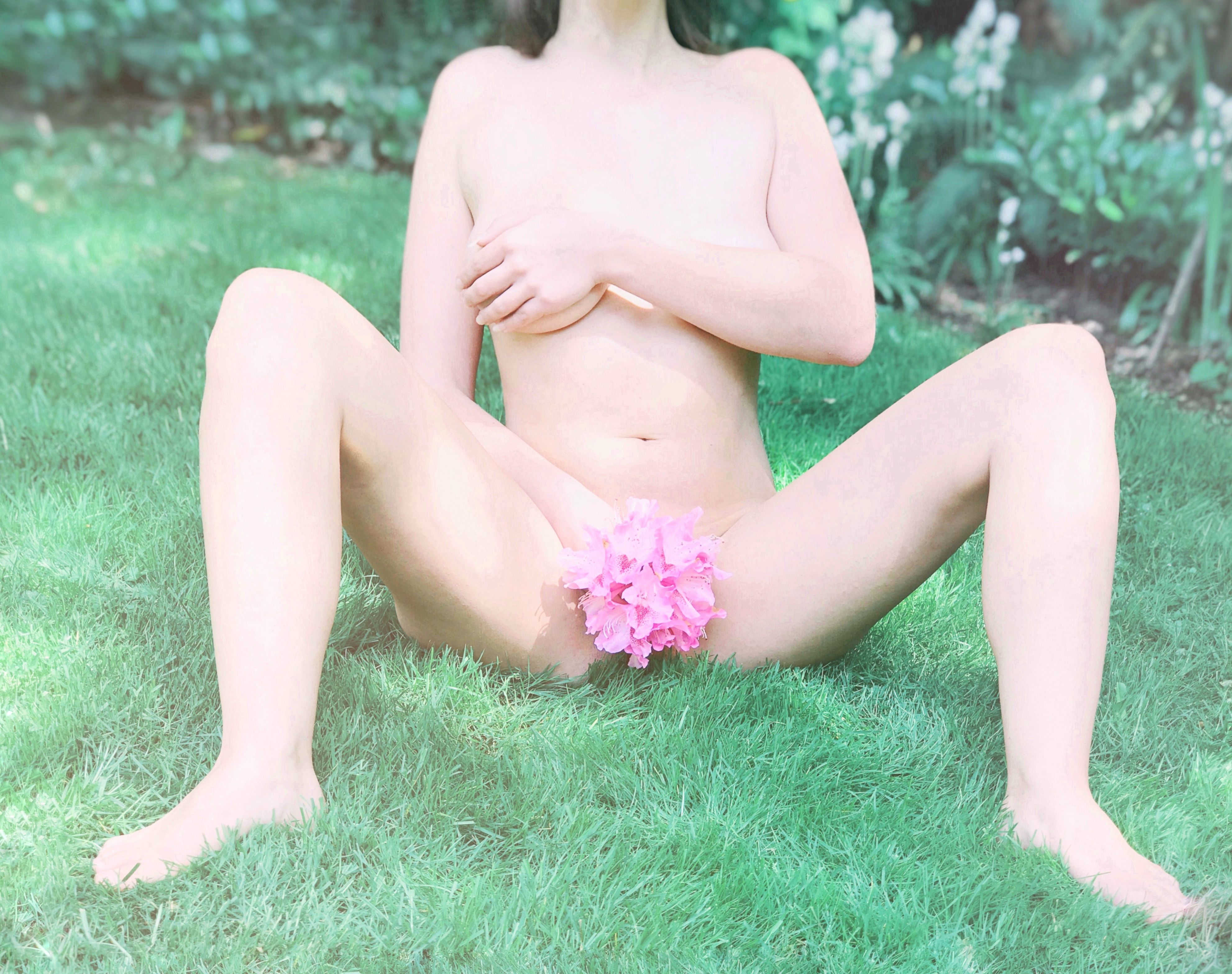 ?: captured by my love, Matthew Ayriss, when I realized I didn't have a photo to go with this post. I feel so supported by this man!